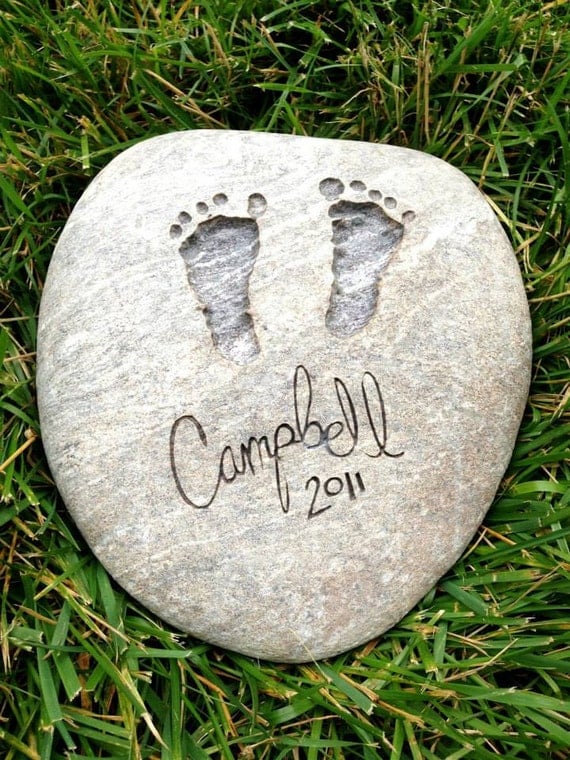 ***Use the coupon code GREENRICHMONDKIDS10 to get 10% off your order at Stone Prints***
Stone Prints is a new business formed here in Richmond, VA by local artists. We create beautiful, lasting pieces of art to celebrate a baby or child by hand-carving their hand and footprints into natural river rocks.
Our purpose is to create a beautiful and lasting way to memorialize a child's early life. We achieve this by carving the child's hand or footprint into hand-selected river rocks. A Stone Prints River Rock will make a truly unique and sentimental gift to any parent or grandparent.
Our business is about preserving personal memories. It is our goal to tie our customers' emotions into each of our creations. From the tiny, delicate hands of an infant to the scribbles of a new writer, any material that reflects the innocence of a young life will look stunning engraved on an elegant and permanent entity.
Our individual touch and artistic abilities enable us to create timeless gifts that are each special in their own way. With Stone Prints River Rocks, no two stones are alike. Our artists use expert artistic judgment to create a masterpiece that will flow aesthetically and provide customers with a truly unique piece of art. We take the actual print and trace it so that we get the true size of the print, and pair it with a natural river rock that has the appropriate shape and size accentuate the print we are working with.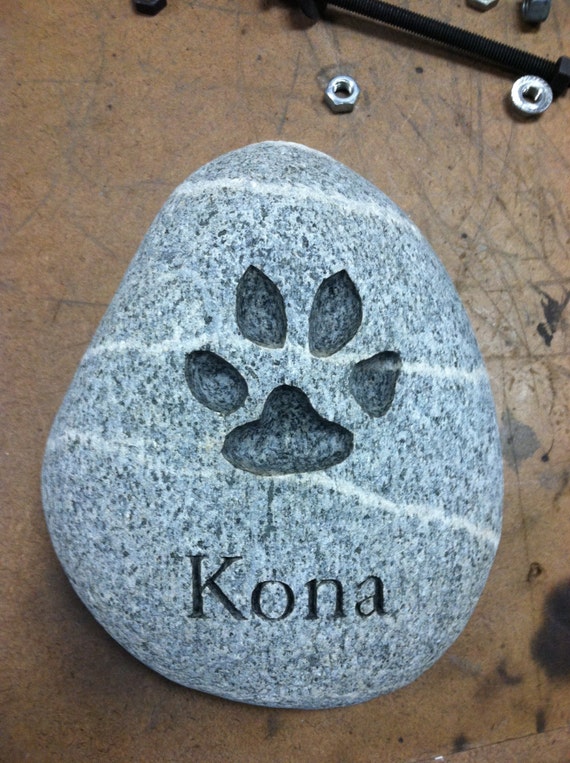 When I was a kid, my parents had me and my siblings press our hands into our newly paved driveway and sign our names below with sticks. We did this so that we could one day look back on how much we had grown. My parents have since moved and now those handprints sit in someone else's driveway (if they haven't been paved over by now). With our products, my parents would have been able to cherish those prints forever.
This business came about because we are stone engravers by trade. My partner and his wife recently celebrated the birth of their first child, Bodi, and were given many new baby gifts, many of which would quickly be of little use as the baby grew. One of the gifts came with a do-it-yourself footprint kit, so you could see how little the child's foot had once been. My partner, being artistically inclined, took that print and carved it into a stone that was just lying around our shop. The result was as if Bodi had literally stepped right into the stone itself.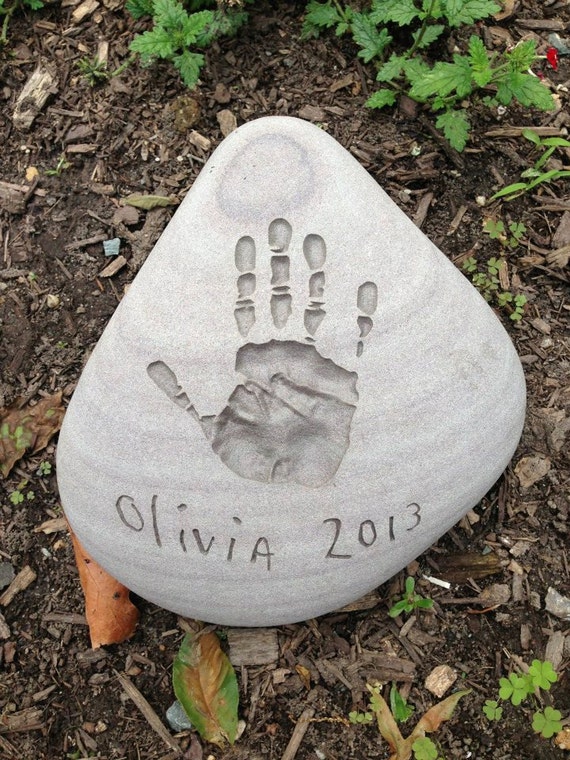 Our process is simple. We take a two dimensional image of a child's hand or footprint and artistically interpret that image to create a three-dimensional print into a stone. We want each piece to look as though that child's hand or foot was placed right into the stone itself. We do provide parents with a "print kit" to get a good, clear print as part of the purchase of one of our stones.